Dear customers, it is with great pleasure that we reopened our store on Tuesday, March 15th 2022.
NEW * Open Sundays – 10 am to 2 pm (until August 28th, 2022)
Our 2021 and 2022 bike inventory has been arriving regularly  in the last few months.  Although our inventory changes continuously, we strive to maintain bike availability online on a regular basis. Please go to ONLINE SHOP and select BIKES IN STOCK in the left menu, under Bikes to see what is currently available. 
Please see our new 2022 BIKE RESERVATION POLICY under ONLINE SHOP.  
Our online shopping and payment solution is still disabled until further notice.  
We look forward to hear from you as you get ready for the 2022 season!
_____________________________
Veloxpress is hiring! Become a team member!
1- Looking for bilingual student mechanics to work part-time during school/full-time in the summer months.
2- Also looking for bilingual part-time /full time bicycle mechanics from September to June. Summer months off! Great for mechanically inclined retirees!
 3- Looking for part-time/full-time bilingual salespersons interested in working March through October.  Must be client-service oriented and help in all aspects of merchandise handling and sales.
Please send your CV at info@veloxpress.net
______________________
***IMPORTANT SAFETY RECALL from Marin Bikes and Health Canada ***
Please click on the links above to check if your Marin bike is included.
_______________________________
Things you need to know about buying a bike in 2022:
The 2021 bike shortage has improved.

The supply of many bike models has resumed since late fall 2021 and will continue to become available as production & shipping resumes to a more normal state.

Our website shows bikes that we usually carry as well as those who are currently available for sale in our store. Select BIKES IN STOCK in the left menu to see what is currently available. 

We strive to maintain our website as current as possible; it is common for bikes to sell out faster than we can remove them from our website.
Bikes and bike sizes than are available in store will show online as *IN STOCK - if you don't see 'IN STOCK' then the item is currently sold out or has yet to arrive. Call before you come to ensure the bike you want to see is assembled – some may still be boxed.

With residual post-pandemic challenges, we cannot guarantee the prices displayed – they are subject to change.
Models are subject to change from one model year to the next.

Updated 2022 versions are highly likely to have different parts, colours and prices than the previous versions they have replaced as per the availability of parts during the manufacturing process.

The availability of bicycle parts has improved.

In 2021, we had to prioritize our bike parts supply for bike repairs.
Since January 2022, our bike parts supply is continuously being replenished.
You can call the store at 613-443-5500 – please be advised that our phone line is very busy. If we do not answer, it's because we are all busy with other customers. Please leave a message and we will call you back.
You can email us at info@veloxpress.net – please be advised that email volume is high. We check our emails on a regular basis – in between the customers and the calls!
---
ABOUT US
VéloXpress is focused on all things related to cycling. We carry bicycles and cycle accessories suitable for your entire family.
Are you a beginner? No problem! VéloXpress has everything you need to get you started. Already own a bicycle? Bring it in for a tune-up and we will make your bicycle look and ride like a new one!
If you are only visiting in the region for a few days, why not rent a bicycle for a few hours or for a day!
A family-owned business, we have been specializing in sales and service of bicycles in Eastern Ontario for more than 15 years!
VISIT US!
---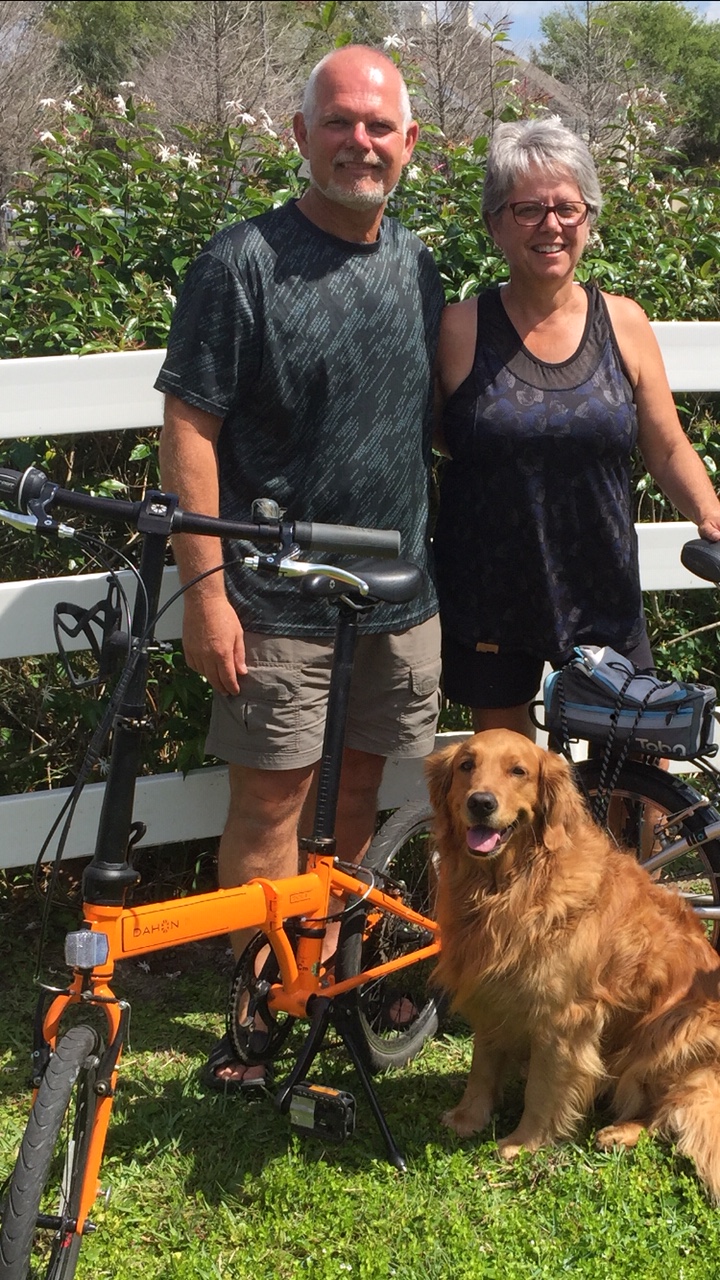 Michel and Madeleine, VéloXpress' Owners
---
---
UPCOMING EVENTS
VéloXpress organizes severals tours, some of which are fundraisers.
BIKE RIDES
---
Bicycle Owner's Manual
This manual contains important safety, performance and service information. Read it before you take the first ride on your new bicycle, and keep it for reference.
DOWNLOAD