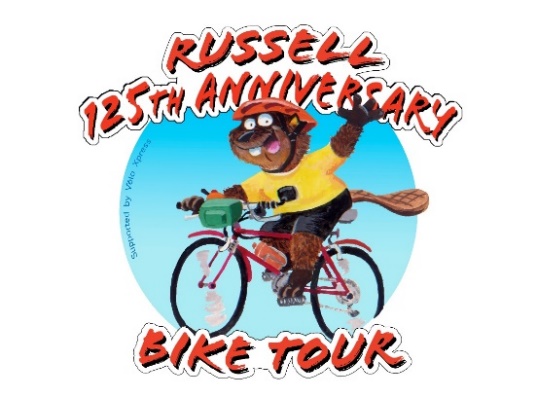 Attention, attention! - we're celebrating Russell's 125th birthday with a 125-kilometre bike ride on the weekend of June 23-25. Free ice cream, cake and entertainment at registration.
Event: 125 km bike tour
Location: Russell and surrounding area
CATEGORIES:
Grand Tour - 125 km in a single outing, or in combination with several outings
Mini Tour - 12.5 km over the weekend
E-Tour - The Grand Tour or Mini Tour on an electric bike
Registration fee: $30. Information & online registration: www.russellbiketourcommittee.org or at the Keith Boyd Museum in Russell, June 23 between 5:30 - 8:00 pm.
Register online to ensure your T-shirt size & participant certificate.
Proceeds benefit the Parkinson Foundation of Canada.
More info: 613-443-5500
Bike Ride
Date: Mai 13th 2020
Time: To be determined
Location: P4 Parking, Larose forest
*More details to come.
Wine & Cheese Bike Ride
Date: June 14th 2020
Time: 9 am
Location: 2501 Magladry Road, Navan ON  K4B 0H3
45km trek in the Navan, Sarsfield region and guided tour of the Au Clos du Vully orchard. Fundraising for The VéloXpress Foundation. Fee of $35.
Laviolette Poultry Farm Bike Ride
Date : July 12th 2020
Heure : 9 am
Lieu: 4503 Bourgon Road, St-Isidore ON  K0C 2B0
45km hike in the St-Isidore and St-Bernadin region and a visit to the Laviolette Poultry Farm.
Salaberry-de-Valleyfield Bike Ride
Date : Septembre 13th 2020
Heure : 9 am
Lieu: 80 de Melocheville Boulevard, Melocheville QC  J6N 0M1
55km trek in the Salaberry-de-Valleyfield region.
---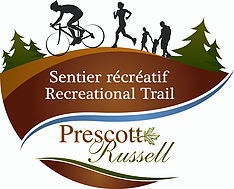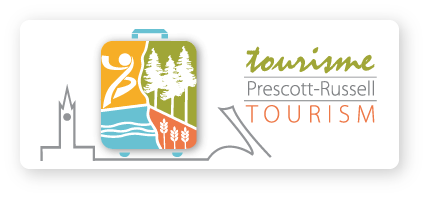 ---
For all rides, we are going at a pace between 15 to 20 km/hour and they are around 40 km.  It is a friendly, relax ride for the love of biking.
For more info call Michel or Madeleine at 613-443-5500.